Trigger urgency through the senses
Re-Act is a virtual reality experience that has been made for the ABN Amro bank to highlight their efforts for a more sustainable world. For this production we have used Sensiks technology to add scent, heat and wind. By triggering all the senses one is not only informed on the urgency of changing our ways to create a more sustainable future, one is made to feel the urgency.
Creative Development
Animation
Technical Direction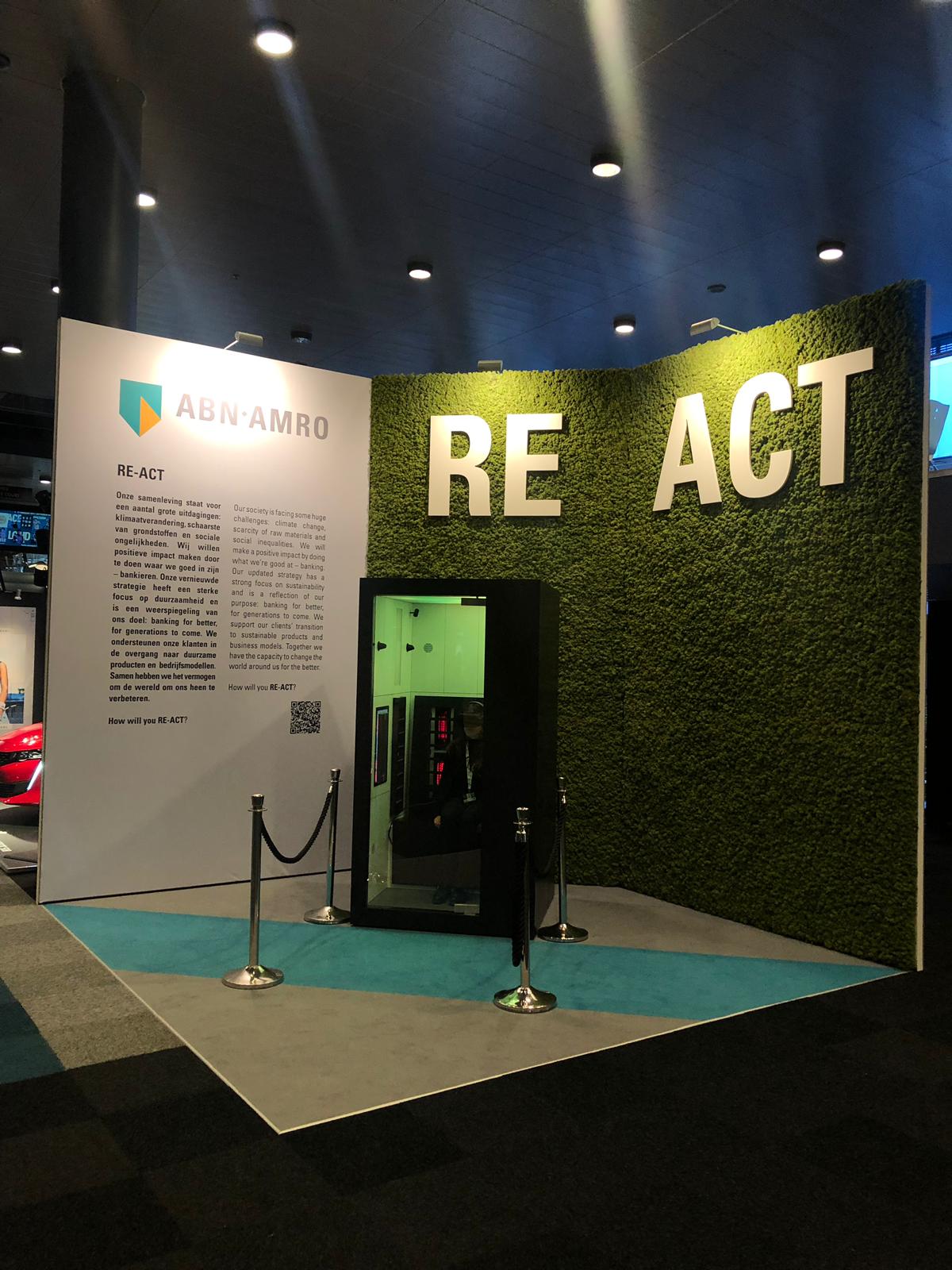 Heat – Used to great effect to make people slightly uncomfortable while the experience is moving through a fast forward of our climate crisis.
Air flow – a well timed burst of airflow is incredibly powerful for immersion. The elevator doors open.. aahh finally fresh air..
Lights – convey the state of the experience to the outside. Red lights; hmm what is going on in there? I want to try…
Scent – one of the most powerful emotional triggers. Starting with joyful freshly cut grass changing into an uncomfortable oil scent and ending in the soothing scent of washed bed linnen.